Guests at a new wine-themed hotel in Croatia have a choice of 'natural' wines or top Champagnes. There's nothing in between at the four-star Wine & Heritage Hotel Roxanich in Motovun, Istria.
That's because the man behind this impressive new boutique hotel is biodynamic winemaker Mladen Rožanić, whose trademark is long skin contact and long barrel ageing. He even ages one of his rosé wines for four or five years. Reds typically macerate for four to six weeks while whites stay on skins for anything from seven to 184 days. None of his wines are filtered and his only concession to modern winemaking techniques is a little sulphur prior to bottling, if necessary. He says his wines are for "a discerning person. An inquisitive soul. Someone who needs to know what they are drinking, how it was made and how its creation affected the planet".
He adds: "I never try to repeat the taste of the previous year, I try to give my interpretation of the vintage."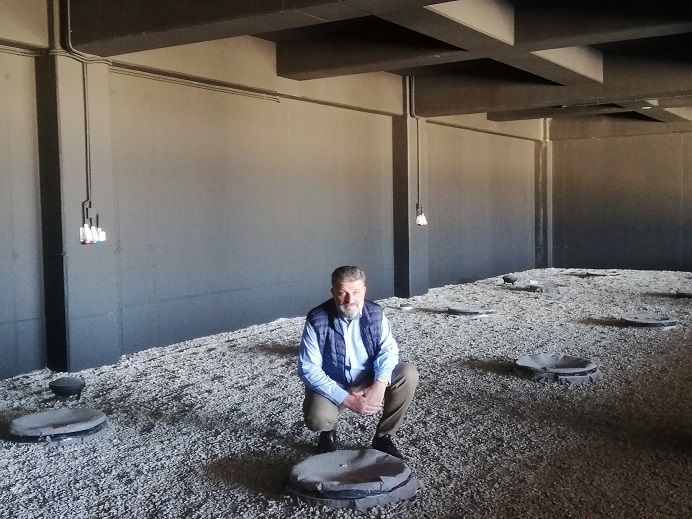 In the glass cabinets in the hotel's restaurant, the Roxanich wines – from an old spelling of the family name – stand alongside Champagnes from Ruinart, Dom Pérignon, Jacquesson and Charpentier. But his wine style is not what's usually found in a hotel with an infinity pool, wellness centre and conference hall. The unusual wine offer is not even mentioned among the selling points of the hotel in booking.com's description, where free wi-fi, the sun terrace, air-conditioned rooms, flat-screen TV, and buffet breakfast receive star billing.
The hotel, which opened in earnest this month, is part of a €15m development in the shadow of the historic hilltop town of Motovun. The main building used to be the commune's co-operative winery and dates back to 1902.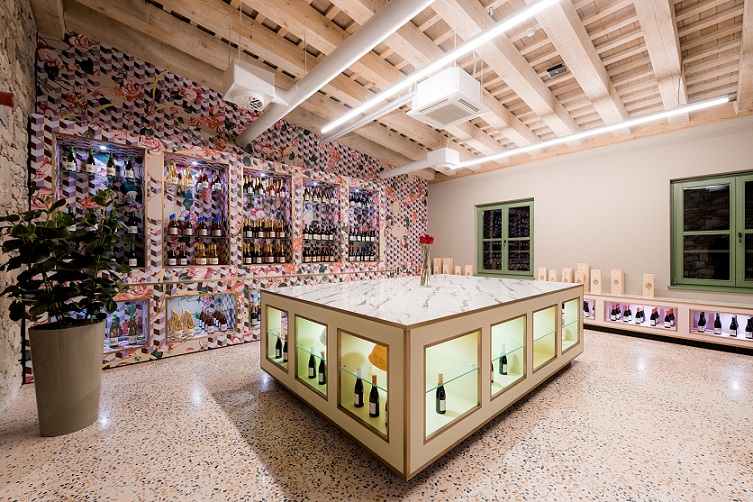 The 50 million kuna ($7.55m) hotel has 28 rooms, four suites, a wine shop (
above
), a cigar and pipe lounge, saunas with views of vineyards, and an underground garage for 36 vehicles.
The interior design pulls together the region's history, mixing colours and styles from previous conquerors France, Austria, Italy and Yugoslavia with modern touches. "What is old is old, what is new is new," Mladen says of the interior features.
The brass bar, lamps, sofas, wallpapers and carpets were custom-made for the hotel.
Next door, and largely underground, is the five-storey cellar, in which Mladen invested an additional 32 million kuna ($4.83m). He will move his wines, tanks, barriques and large wooden vats (up to 7,000L) there over the coming month. Although annual production is around 40,000 bottles, there is storage capacity for 120,000 bottles (or 500,000 if he slashes his typical ageing times).
Areas on the 'ageing floors' have been set aside for artwork and displays of old agricultural tools. There is also a separate room for 'giara' (amphorae), custom-modified in Croatia by Ivancic Antonio to Mladen's specifications.
However, there is no bottling line, as Mladen is perfectly happy to use a mobile machine.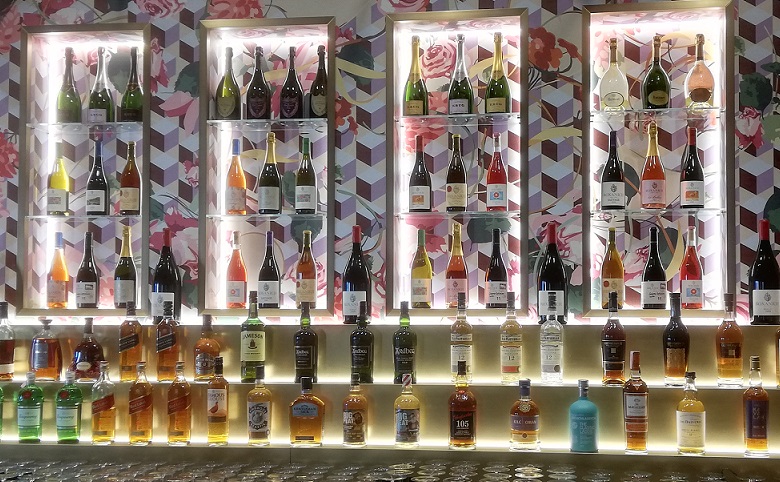 Since this mechanical engineer and father of six daughters followed his passion for natural wines in 1998 – releasing his first commercial wine in 2008 – he has mainly been based in Višnjan, about 15km to the west of Motovun.
Self-taught, Mladen started with the peninsula's key red varieties, Teran and Borgonja (Blaufränkisch), and then moved on to the whites, which he now makes in 'fresh' and orange styles.
The grapes come from 26ha of state-owned vineyards, planted with a wide range of indigenous and international varieties. Mladen and the families working in the vineyards follow the teachings of Rudolf Steiner and the lunar calendar created by Maria Thun. Some of the compost comes from their own cattle.
Regarding biodynamic practices, Mladen told
Canopy
he basically follows it "but I don't like to label it like that. I am convinced I'm doing the right thing. I push it as far as I think it is reasonable, but if I see the need to use sulphur in a certain amount to save my wine, I will use it."
'Either I build something in this life or I forget it'
For years, he'd been trying to build a larger winery in Višnjan, but Croatian bureaucracy eventually wore him down. "We did our best to get permits to construct a new winery, but we have been waiting five years. Eventually we said 'enough'. Either I build something in this life or I forget it."
So when he was offered the chance to buy the old winery in Motovun and a 1ha plot next door (for the new winery), he jumped at the opportunity to expand into tourism and events (he plans to hold film screenings, jazz and classical music concerts, malt whisky tastings, and a cigar and pipe festival in the hotel).
"I have to complicate life always," he jokes.
Construction on the hotel started in October 2017 and it opened at weekends in February 2019.
The stone building overlooks the Mirna River valley and some state-owned vineyards. Mladen would like to plant 6-8ha here. "The sooner the better," he says.
This valley is known for its white and black truffles and the hotel's gastronomy has been built around this local "culinary hero".
Mladen, a keen cook, will sometimes don an apron for special 'winemaker's table' events. Four and nine-course tasting menus will be offered with his wines.
'Every good thing goes well with other good things'
On pairing wine and food, he tells
Canopy
: "Every good thing goes well with other good things and I'm not making too much fuss out of it. I think people should drink what they like and eat what they like."
The four chefs come from Istria, as they have "the traditional flavours in their DNA", and have been trained by Mladen's friend Stephan Macchi, who stars in Croatia's version of
Ramsay's Kitchen Nightmares
.
Local produce will feature heavily on the menu and Mladen hopes much of the fruit, vegetables and herbs will one day come from the 1,800sq m garden being planted near the hotel.
He expects tourists to stay a couple of nights and eat in the restaurant at least one evening.
For him, it's a chance to communicate the idea that "this is a place where you get the raw product – the grape – and you can follow it in vinification, production, ageing, bottling, ageing again in the bottle, taste it here or with a meal. You can enjoy it, relax, think it over, re-drink again, think it over. I think this is nice. That's what we want to offer."
Funding for the project came from Mladen, friends who have taken a 25% share in the hotel, and €3m from the European Union (via the European Structural and Investment Funds, Cohesion Fund and National Aid Program for the wine sector, 2014-2018).
His star wines
Ines in White:
Named after Mladen's wife, this orange wine features Sauvignon Blanc, Pinot Blanc, Pinot Gris, Vermentino, Glera, Friulano, and Graševina, native yeasts, 70 days of skin contact, six years of ageing in large wooden vats and barrels, and bottling without filtration.
Ines in Red:
The red version features Cabernet Franc, Syrah, Lambrusco, Barbera, Borgonja, Malvasia Nera, nine years of ageing in large wooden vats and barrels, and bottling without filtration.
Antica:
An orange wine made from Malvasia Istriana grapes that have undergone six months' skin contact, and six years of ageing in large wooden vats and barrels.