The world's most influential wine competition is funding WSET Level 2 courses for the youngsters as part of the Pinotage Youth Development Academy. The PYDA was set up in Stellenbosch, South Africa's best-known wine region, in 2013 to help young people get jobs within the wine and wine tourism industry.


It's funded by a UK charity, the Dame Hilary Cropper Foundation. But when the main backers for the WSET courses, the Cape Wine Auction, switched focus to supporting early childhood development projects, MW student and local WSET programme provider Cathy Marston contacted the IWC.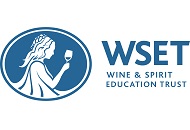 "This (the PYDA) is one of the best programmes I've ever seen in that it doesn't just teach wine knowledge, it actually teaches life skills and really helps these young people move out of very difficult circumstances to create a positive future for themselves and their families," Cathy explained.

"Getting a recognised qualification such as WSET is a big part of that journey. But these students really don't have any means of paying for it."
So the IWC, which had previously helped unemployed youngsters earn their WSET Level 1 certificates at a cooking school in Cape Town's oldest township, stepped in to help. The IWC will fund 30 places on the WSET Level 2 as part of their 11-month course at the PYDA. The course takes students from vineyard to tasting room and beyond.
Chris Ashton, IWC event director, said: "The PYDA is a fantastic programme with a huge success rate. We are very happy to give these young people this great opportunity and to support South Africa's wine industry in this way."
Nikki Munro, executive director of the PYDA, said: "What we deliver has an immediate impact on a largely unemployed, disaffected generation, with an equal and immediate impact on enhancing the industries within which we work by giving them access to a new generation of young professionals."