IWC 2016 Tranche 2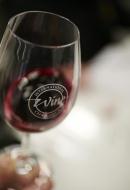 The countdown to the IWC 2016 has started! All entries must be submitted by 3 March 2016 in order to be considered for the 2016 competition. This is your final chance to be in with a chance of winning an IWC 2016 medal!

Winning an IWC award is a great opportunity for you to benchmark your wines against the competition and affirm the quality of your wines.

Enter now for your chance to win a coveted IWC medal.
ENTRY KITS
INFORMATION BROCHURE


This is a numerical code, unique to the company who entered the wines into the IWC. It will be 6 digit code starting with 44****. Searching using the Customer ID will find the all award winning wines for this entrant. If you cannot recall your Customer ID please email iwc@wrbm.com or login to your account where you can also review your results or get your ID
If you were a judge at the IWC and you want to check up on a wine you tasted, please type in the Wine Code from your tasting notes to obtain the details of the wine.
Our Videos