IWC 2017 Trophy Results - Now live
The IWC 2017 Trophy winners have been announced!

Please click here to view:

IWC International Varietal Trophies
IWC National Trophies
IWC Regional Trophies

IWC Great Value wines have also been announced as well as the IWC Winemaker of the Year Shortlist, IWC Champion of Champions Shortlist and IWC Own Label Award Shortlist, which can be viewed here.

The overall champions of all categories will be announced on the 6th July 2017 at the IWC Awards Dinner. Book your tickets here.
IWC 2017 Results - Now Live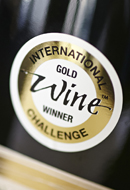 The highly anticipated IWC 2017 results (up to Gold medal status) are now live. Click here to explore all of the IWC 2017 award-winning wines or login to your IWC account to view your results.

If you are an entrant and you have won an award you can buy the IWC high-shine stickers online here.

Congratulations to all winners!
IWC 2017 Sake Results - Now live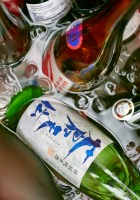 The results of the IWC 2017 Sake Competition are now live! This includes all winners as well as Gold, Silver, Bronze and Commended awarded sakes. Congratulations to all winners.

Log in to your account to view the results of your entries or search for all winners here.

Thank you to all those who entered the IWC 2017 sake competition and helped us to make it the biggest ever!

Make the most of your success and order our high-shine foil stickers to promote your award.
This is a numerical code, unique to the company who entered the wines into the IWC. It will be 6 digit code starting with 44****. Searching using the Customer ID will find the all award winning wines for this entrant. If you cannot recall your Customer ID please email iwc@wrbm.com or login to your account where you can also review your results or get your ID
If you were a judge at the IWC and you want to check up on a wine you tasted, please type in the Wine Code from your tasting notes to obtain the details of the wine.
Our Videos