IWC 2014 Merchant Awards Entry Deadline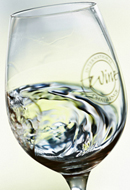 Don't miss your opportunity to enter the IWC 2014 Merchant Awards. The entry deadline is Friday 2 May 2014. To see all of this year's award categories and to enter the awards click here.

Every year the IWC Merchant Awards celebrate outstanding achievements in the UK wine trade and are recognised as the leading industry awards.

Judging will take place at the end of May and shortlisted companies will be announced on 2 June 2014.

The results of the Merchant Awards will be announced at the IWC Awards Dinner on 16 July 2014. This will allow award-winning merchants more time to promote their success and to take full advantage of the many opportunities these awards present.
This is a numerical code, unique to the company who entered the wines into the IWC. It will be 6 digit code starting with 44****. Searching using the Customer ID will find the all award winning wines for this entrant. If you cannot recall your Customer ID please email iwc@wrbm.com or login to your account where you can also review your results or get your ID
If you were a judge at the IWC and you want to check up on a wine you tasted, please type in the Wine Code from your tasting notes to obtain the details of the wine.
Our Videos