Tranche 1 Results Now Live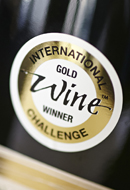 The highly anticipated IWC 2015 Tranche 1 medal-winners (up to Gold medal status) are now live. Click here to explore all of the IWC 2015 Tranche 1 medal-winning wines or login to your IWC account to view your results.

If you are an entrant and you have won a medal you can buy the IWC medal stickers online here.

Congratulations to all winners!
IWC 2015 Tranche 2 Open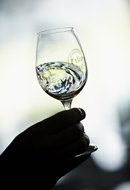 Tranche 2 of the IWC 2015 competition is open for entries. If you missed out on entering Tranche 1, T2 is your second and final opportunity to enter the 2015 competition.

View the entry kits and information brochures below or enter your wines online now by clicking here. 


This is a numerical code, unique to the company who entered the wines into the IWC. It will be 6 digit code starting with 44****. Searching using the Customer ID will find the all award winning wines for this entrant. If you cannot recall your Customer ID please email iwc@wrbm.com or login to your account where you can also review your results or get your ID
If you were a judge at the IWC and you want to check up on a wine you tasted, please type in the Wine Code from your tasting notes to obtain the details of the wine.
Our Videos