IWC Merchant Awards UK 2016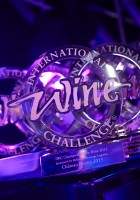 The deadline for the IWC Merchant Awards UK 2016 is fast approaching. All entries must be received by 6th May 2016.

The IWC Merchant Awards UK celebrate outstanding achievements in the UK wine trade and are recognised as the leading industry awards.

Pop over to our new site to find out more about the categories and to start entering. Or check out last year's winners here (opens in the new website).
IWC English Cellar Door Award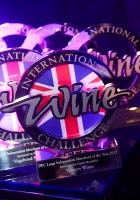 The IWC is pleased to announce the launch of the IWC English Cellar Door of the Year Award.

The award has been created to recognise and promote the best English Cellar Door experiences to consumers. The award will be judged through the VisitEngland accreditation scheme, used by millions of consumers looking to visit attractions across England.

The annual fee for entering this award will include all VisitEngland assessment fees and a comprehensive feedback report which will help cellar door attractions improve year on year.

The most successful VisitEngland accredited entrants will be awarded gold and silver medals by the IWC in January 2017, with the ultimate winner being announced at the IWC awards dinner in London in July 2017.

For more information visit the IWC English Cellar Door of the Year website.
IWC 2016 Sake Competition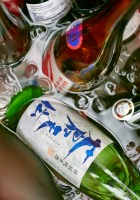 The IWC are delighted to announce that the IWC 2016 Sake competition will be held in Hyogo.

Entries are now open for sake and will close on 20 April. For more information, download the entry kits in Japanese and English.

Judging will take place in May. The Medals and Trophies will be announced from Japan on 20 May, with champions announced at the IWC awards dinner in London on 7 July 2016.
This is a numerical code, unique to the company who entered the wines into the IWC. It will be 6 digit code starting with 44****. Searching using the Customer ID will find the all award winning wines for this entrant. If you cannot recall your Customer ID please email iwc@wrbm.com or login to your account where you can also review your results or get your ID
If you were a judge at the IWC and you want to check up on a wine you tasted, please type in the Wine Code from your tasting notes to obtain the details of the wine.
Our Videos