Cool climate wines on the hot list
Climate change is dramatically changing traditional grape growing areas across the globe and cool climate regions have begun to produce iconic – and award-winning – wines from grapes that previously could only be cultivated in warmer grapegrowing regions.
As summers, such as the record-breaking 2018 summer, get hotter and drier, English winemakers are making the most of this climatic shift and, this year, England continued to impress with both its sparkling and still wines. English winemakers were awarded a total of 11 Gold, 50 Silver and 60 Bronze medals with Sussex leading the way with a total of seven of the 11 Golds.
The situation is the same on the other side of the planet, as cool climate regions in Australia such as Adelaide Hills, Victoria and Tasmania were awarded 20% of Australia's Gold medals.
One of the highest scoring wines in the entire competition was a wine from Tasmania – an island once considered far too cold to grow vines. The Tolpuddle Vineyard Chardonnay 2017 received an impressive 97 points from the judges.
New Zealand is looking beyond Pinot Noir, as cool climate Shiraz (also known as Syrah) is once again achieving astonishing levels of quality. Hawke's Bay took home 3 Gold medals for Syrahs from Te Awanga Estate, Vidal and Trinity Hill.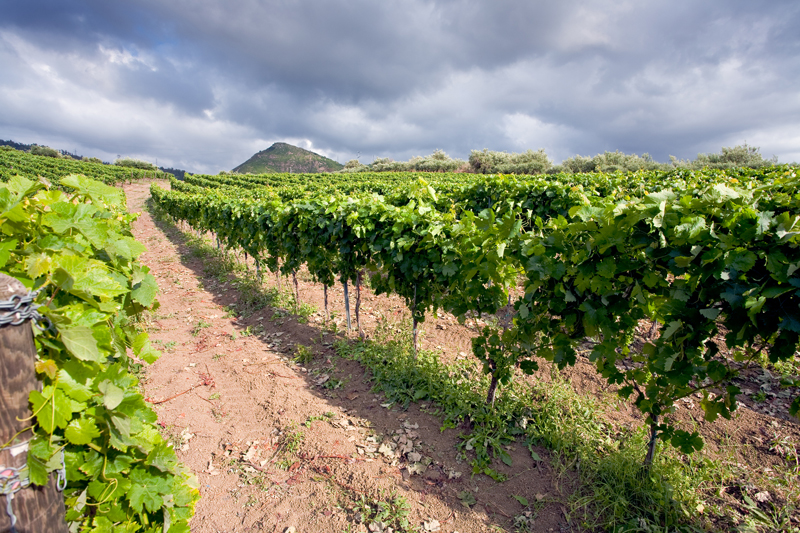 Volcanic Italy rivals Southern France for Rosé crown
Provence may be the most famous rosé region in the world, but a Sicilian pink made from Nerello Mascalese grapes from Etna scored higher than any other still rosé in the competition. Etna is increasingly being seen as one of the new, exciting wine regions in Italy, in particular for its reds and it was a volcanic rosé that impressed the judges the most in this year's tasting, with Torre Mora's Scalunera Etna Rosato 2018 scoring 96 points and earning a Gold medal.
The only other rosé to win Gold was Waitrose's own-brand Cotes de Provences, with 95/100.
A Golden first for Moldova and Czech Republic
Moldova and the Czech Republic received their first-ever Gold medals at the International Wine Challenge 2019.
Moldova winery Vinaria Tiganca brought home a Gold for its Riesling. The Manastirea Rorbach Cru 2016 was one of only 20 Rieslings to receive a Gold medal in Tranche 2, beating well-established Riesling producers from France, Germany and Australia. Meanwhile, the Czech Republic celebrated its Gold debut with two Gold medals for wines from Zamecke Vinarstvi Bzenec and Znovín Znojmo.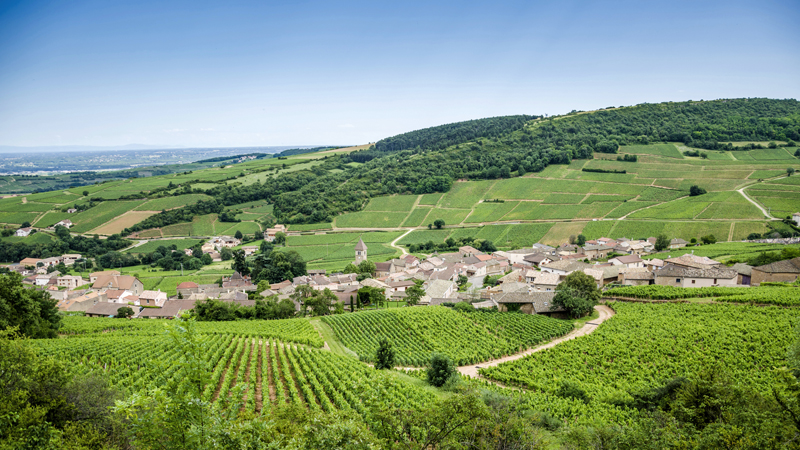 France retains status as global leader
France maintained its position as the leading producer of fine wines at this year's International Wine Challenge.
French winemakers were awarded 102 Gold, 480 Silver and 637 Bronze medals, finishing well ahead of nearest rivals Australia (67 Gold, 319 Silver, and 359 Bronze medals), Spain (53, 209, 347), Portugal (46, 160, 280), and Italy (28, 235, 375). In total, 49 countries entered wines in this year's competition.
Burgundy and Champagne were France's top regions. Burgundy gained 37 Gold, 121 Silver and 112 Bronze medals, while Champagne scored 36 Golds, 96 Silvers and 80 Bronzes.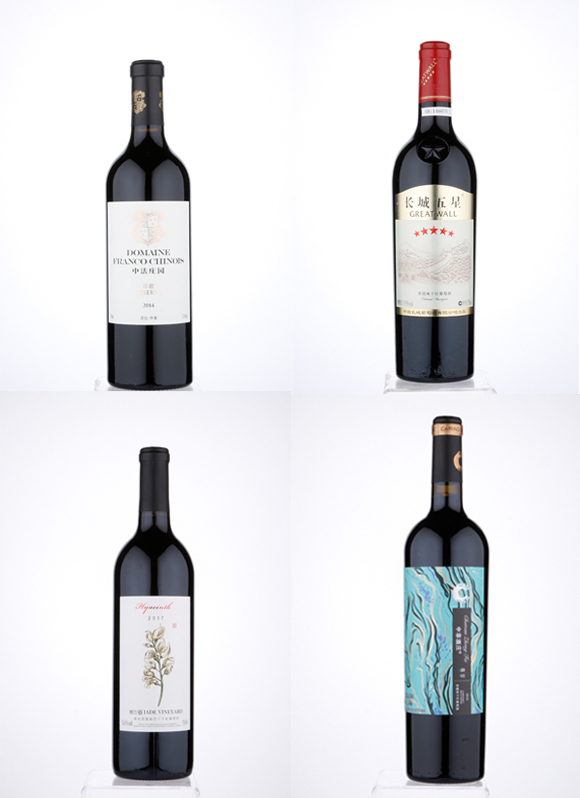 China brings home 4 Gold
Chinese wines gained 4 Gold medals, 17 Silvers and 37 Bronzes at this year's International Wine Challenge, showing the recent dramatic increase in quantity is now matched by rises in quality levels.
The Gold-winning wines are:
Domaine Franco-Chinois Reserve Red Blend 2014
China Great Wall Five Star Cabernet Sauvignon 2016
Chateau Zhongfei Zunxiang Cabernet Sauvignon 2016
Jade Vineyard Hyacinth Red 2017

South Australia confirms place as top wine-producing region
South Australia, the "historic heart of Australian wine", confirmed its place as Australia's top wine-producing region, gaining nearly half of Australia's Gold tally – with 33 wines scoring 95 points or more.
Bird in Hand was the region's top producer, gaining four Gold medals – two from Adelaide Hills and two from Mount Lofty, including the Syrah 2017 which scored 96/100 points. The other 96-point Shiraz in the competition was also from Adelaide Hills – Zonte's Footstep's Hills Are Alive 2017.
South America paints the town red
South America showed its prowess as a red wine powerhouse.
Frenchman Hervé Joyaux Fabre, IWC's reigning Red Winemaker of the Year 2018, had another successful competition, with his Argentina-based Bodegas Fabre awarded the Mendoza Red Blend Trophy and Argentinian Red Trophy for its HJ Fabre Reservado Malbec Cabernet Franc 2017 (96/100).
Of the 24 Golds awarded to Argentina and Chile, all but one were awarded to red wines. The exception was Chilean Viña Undurraga's T.H. Chardonnay Limarí 2016, which scored 95 points.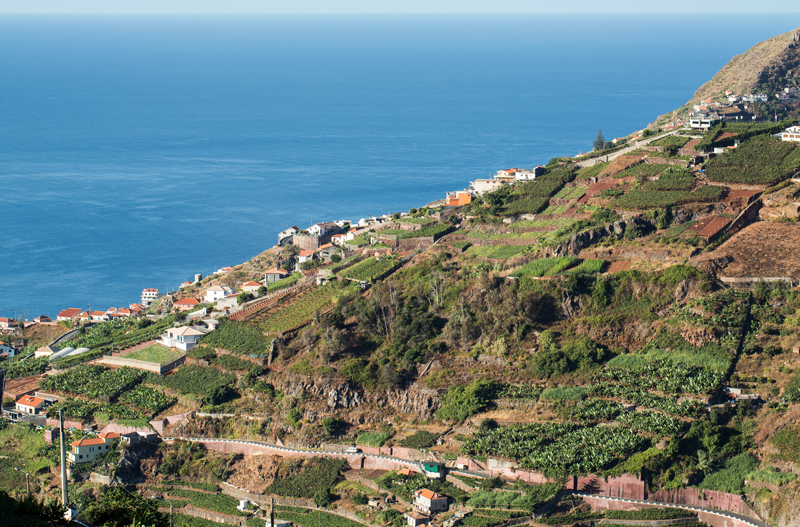 Portugual celebrates highest scoring wine
Justino's Madeira Terrantez 1978 was awarded 98/100 points, the highest score in the competition.
Portugual also cemented its place as the finest producer of fortified wine by securing 38 Gold medals in the category, 31 of which were from Porto. Behind them in the Fortified Wine category was Spain with 27 Gold medals, Australia with 9 Golds and Italy with 2.
Spanish producer Emilio Lustau, whose winemaker Sergio Martínez won the IWC Fortified Winemaker of the Year title in 2018, continued its reign as Spain's most awarded producer, achieving an incredible 12 Golds. Among its star wines are the Palo Cortado V.O.R.S 30 Years, which scored 96/100 and the Amontillado Botaina Saca En Rama, which scored 97/100.
South Africa shines with its white wines
South Africa wowed the judges with its exceptional performance in the white grape categories.
Overall, the country scored 13 Gold medals, ten of which went to white wines, with Chardonnay and Sauvignon Blanc wines winning as many Golds as South Africa's flagship white grape, Chenin Blanc. Two red wines, the Saronsberg Shiraz 2017 and the Kleine Zalze Family Reserve Cabernet Sauvignon 2015, were also awarded Gold medals. A gold medal was also awarded to a sparkling wine, the Bon Courage Jacques Bruére Brut Reserve 2011.