Last chance to enter IWC 2017 Tranche 1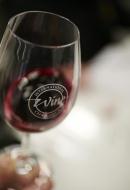 The IWC 2017 Tranche 1 will close for entries on Thursday 3rd November. There will be no extensions to this deadline. Samples must now be sent via private courier and should be delivered to the warehouse 7-11 November ONLY. 

The International Wine Challenge is the world's most respected blind tasted wine competition. IWC awards help wines stand out from the competition and are proven to increase sales by 15%.

Start your entry today or download one of the entry kits below for more information.

The IWC 2016 Champion Trophy results are now live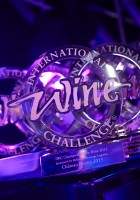 The winners of the highly anticipated IWC 2016 Winemaker of the Year and Champion Trophy awards have been announced.

To view a complete list of our Champion Trophy and Winemaker of the Year winners click here.

You can also search the list of all medal and trophy winning wines here.

Thank you to everyone who entered the IWC 2016. The IWC 2017 Tranche 1 will open in August. If you want to be kept up-to-date with the latest competition news and do not already have an IWC account, please register your company here.

For results of the IWC 2016 Merchant Awards UK, visit the new, dedicated website.

Watch the highlights from the night below or view all the photos online.


IWC English Cellar Door Award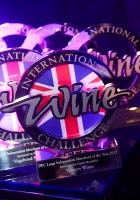 The IWC is pleased to announce the launch of the IWC English Cellar Door of the Year Award.

The award has been created to recognise and promote the best English Cellar Door experiences to consumers. The award will be judged through the VisitEngland accreditation scheme, used by millions of consumers looking to visit attractions across England.

The annual fee for entering this award will include all VisitEngland assessment fees and a comprehensive feedback report which will help cellar door attractions improve year on year.

The most successful VisitEngland accredited entrants will be awarded gold and silver medals by the IWC in January 2017, with the ultimate winner being announced at the IWC awards dinner in London in July 2017.

For more information visit the IWC English Cellar Door of the Year website.
This is a numerical code, unique to the company who entered the wines into the IWC. It will be 6 digit code starting with 44****. Searching using the Customer ID will find the all award winning wines for this entrant. If you cannot recall your Customer ID please email iwc@wrbm.com or login to your account where you can also review your results or get your ID
If you were a judge at the IWC and you want to check up on a wine you tasted, please type in the Wine Code from your tasting notes to obtain the details of the wine.
Our Videos