IWC Free Mobile App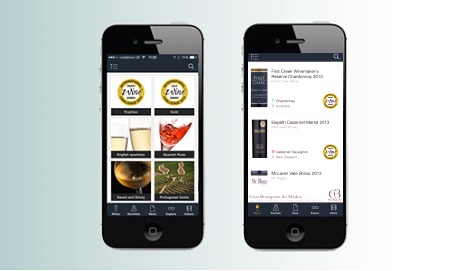 The IWC offer mobile apps in English (wine and sake) and Japanese (sake only). In the official IWC mobile apps you'll find all the results for more than 8,000 wines and sakes from the International Wine Challenge 2016.
Wines and sakes can be searched for by country, grape, style, price range, colour and medal or even by stockist. There's also a wealth of accompanying information including images of the wine or sake and some tasting notes from the IWC judges.
We'll show you where to buy the wines, and how much they will cost, wherever you are in the world, and we even offer alternatives.
Share with your finds on Facebook and Twitter, and let everyone know your medal-winning favourites.
Both apps are available FREE on:

App Store: English (wine & sake) & Japanese (sake only)
Google Play: English (wine & sake) & Japanese (sake only)