Stand out in China with a great value promotional package from the International Wine Challenge China.


If you have wines in your portfolio that target the Chinese market, you might be interested in entering IWC China, the new international wine competition specifically designed for China. The competition will judge Chinese wines as well as wines imported into China for the Chinese market. Help your wines stand out from the crowd with an IWC China medal.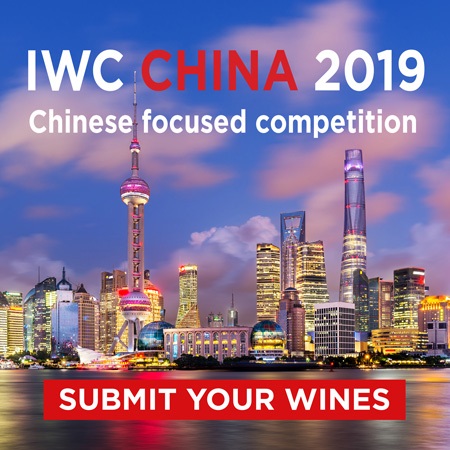 All IWC China 2019 Gold, Silver and Bronze medal winners will benefit from the following package, which represents amazing value for money:
5,000* reflective IWC China medal bottle stickers to help promote your wines in stores.
Inclusion in the IWC China 'free pour' trade tasting for buyers from all channels.
PR campaign focused exclusively at China and its 60+ million regular wine consumers.
Website, results, wines search tool, certificates and medals all in Chinese, ensuring easy recognition within China for award winning wines.
Tasting notes on your award winning wine from our panel of esteemed judges.
Instant access to IWC China medal logos and official winner certificates for use in promotional materials and marketing communications.
*A maximum of 5,000 medal stickers can be claimed free of charge per eligible winning wine, postage costs per shipment will apply and are payable in advance by recipients. The global postage cost is £45 per shipment and the postage cost for entrants within China is RMB 88. Terms and conditions apply.



Other reasons to enter:


New event specifically for China from the most respected and established international wine competition in the world.
Internationally acclaimed and respected judges from China, Asia and across the globe.
The only international wine competition to be held regularly in mainland China.
Trusted results that will directly influence Chinese consumer purchasing decisions.
IWC China 2019: Deadlines and logistics guidance 

Visit IWC China website