A winery in South Africa is set to use a drone to identify its best vines for the 2019 vintage. This follows 14 years of using spectral cameras mounted in light aircraft to capture NDVI (normalized difference vegetation index) imagery.
These images help De Toren Private Cellar in Stellenbosch, which has been farming organically since December 2016, to identify the vines that will be pruned individually and harvested separately for its top wines – a Bordeaux blend called Book XVII and a $170 Shiraz called The Black Lion.
From the images, winemaker Charles Williams can observe the different vegetative patterns in which his vines are growing. He's looking at those with a higher vegetative index and those with a lower reading, and those with "just the right amount of restraint" as these render "the best, most complex and concentrated berries".
In other words, the NDVI images enable him to identify vines that are in perfect balance. As Charles explains: "My belief is that balance is the key word. Grapevine balance in a complex terroir will result in balanced, complex berries and concurrently to balanced, complex wines."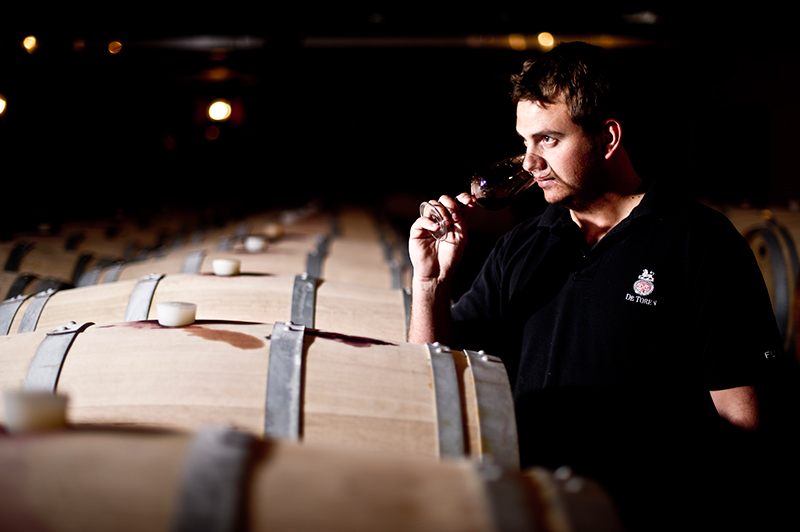 The aerial imagery pinpoints the best areas in the 21ha estate, along with areas where the grapes are ripening over varying timespans.
Charles (
above
) and his team are then able to monitor each area separately and make decisions to get the most out of each area through, for example, canopy manipulation: severe leaf removal in the fruit zone and different severity of green harvesting. Ultimately, it also allows his team to monitor each individual area and harvest it at the pinnacle of complexity.
'The NDVI imagery helps us to investigate the reason for differentiation against the norm'
The images are also used for troubleshooting. "Given that the mesoclimatic conditions, topography and planting material are similar in the smaller-sized vineyard blocks, differences in vineyard growing potential is mostly caused by varying soil conditions, but it can also be induced by pests and diseases. The NDVI imagery helps us to define these areas and then investigate the reason for differentiation against the norm."
First time around, the images were taken just before veraison. "This is when we expect the vines to reallocate their resources from vegetative growth to reproductive growth," Charles explains. "It thus enables us to take a snapshot of the vines when they have produced close to maximum vegetative biomass for the season and before vines start having vegetative restraints imposed through deficit irrigation."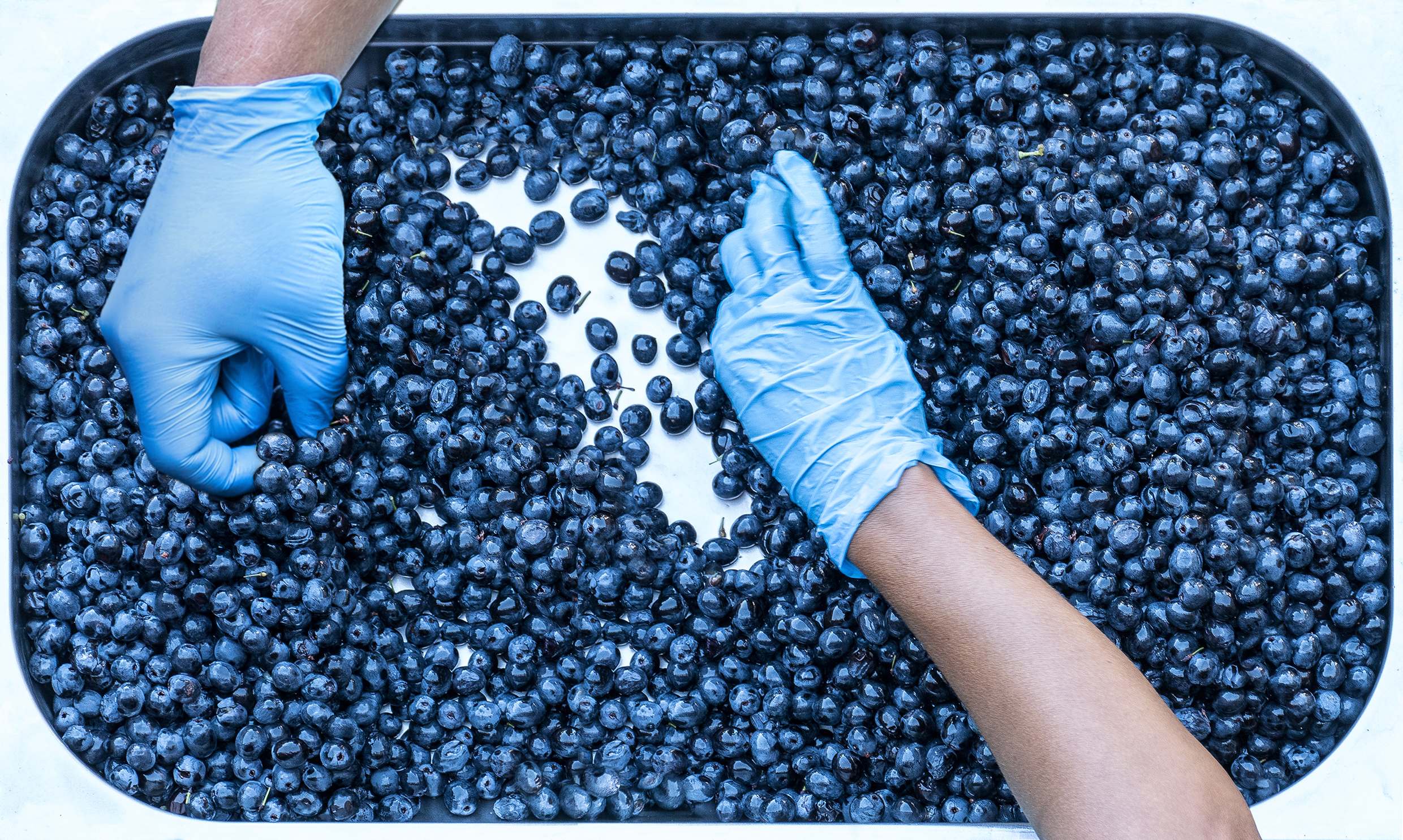 Once the most suitable vines were identified for De Toren's Book XVII and The Black Lion Shiraz, they were cropped to grow only four bunches per vine, as supposed to the usual 20 bunches.
Using aerial images is just the first part of the extreme techniques used in the powerful, elegant Shiraz. Each bunch is hand-harvested at sunrise and each berry is destemmed by hand within an hour. This is followed by barrel-fermentation and 18 months of aging in new French oak barrels.
1,000 to 1,200 bottles are produced each vintage, with more than half sold to existing clients before release.
Each bottle comes in a black wooden case, which can only be opened by a special Allen key.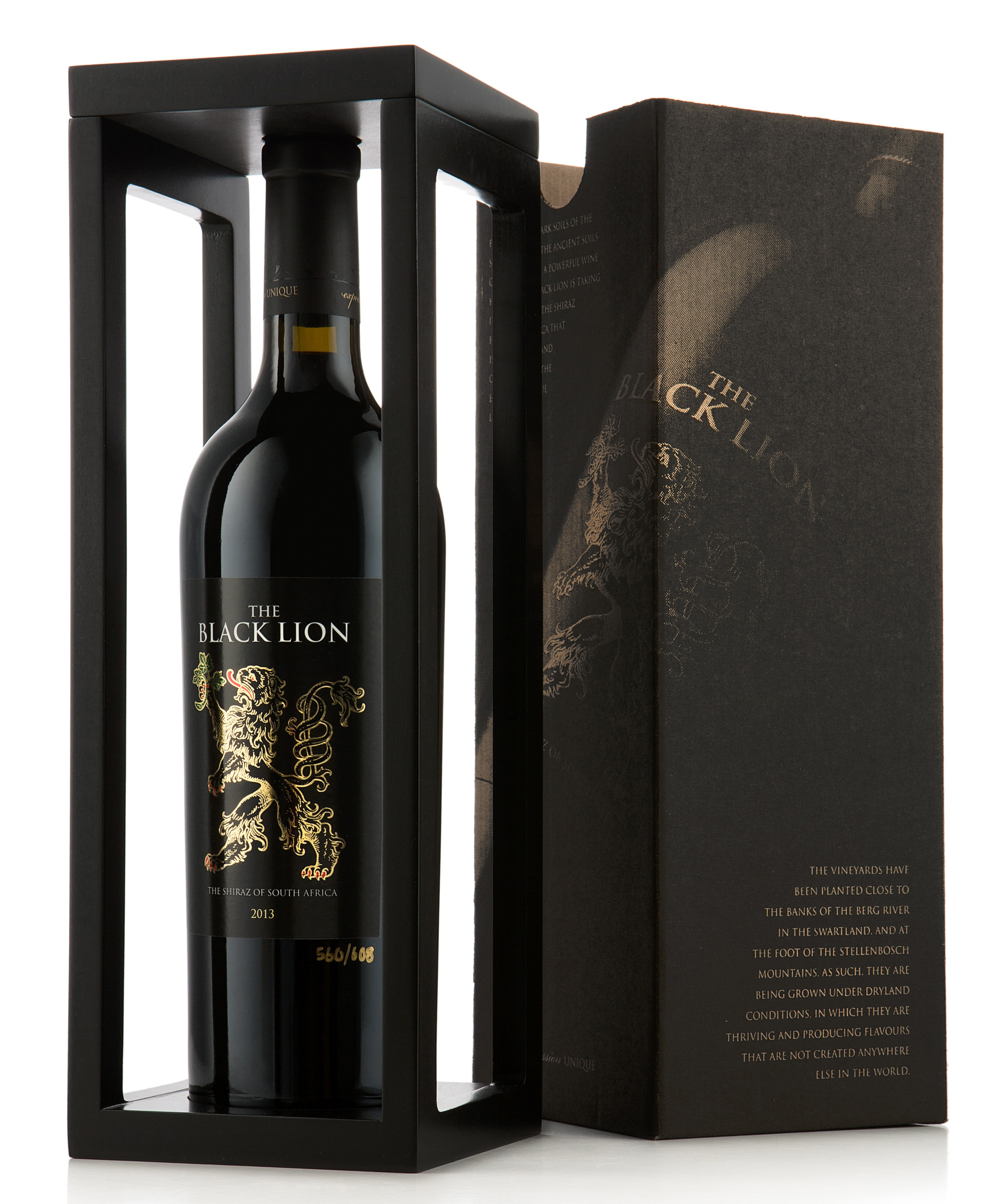 Canopy: How important is NDIV technology to vineyard management?
Charles: "It's another tool in our toolbox and cannot be used in isolation of other techniques. For instance, the images will help determine areas that yearly result in the most balanced plants, but this must be followed up with physical field inspections, profile holes etc."
The cost?
"The initial costs for the technology is quite hefty, as it includes a spectral camera, drone and software to convert the images to a practical working format, but it should cover itself with the costs of about three contracted spectral measuring flights."
Any other benefits?
Charles: "NDVI technology can help bigger cellars with harvest planning to fill tanks with grapes of similar growing properties and it can help smaller boutique producers to really identify special sites – as well as underperforming sites."
The owner's view
Emil Den Dulk: "I believe the detailed attention we give to our vineyards and to the winemaking process is reflected in our wine. It is not just another wine."