The Discovery Tasting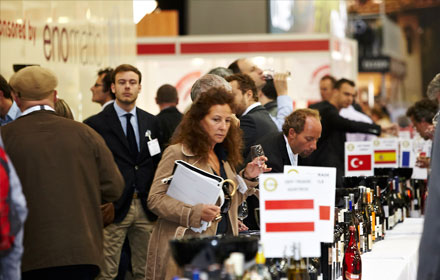 Looking for representation?
The IWC Discovery Tasting provides a platform for wines entered in to the competition to find UK representation.
For the second year running the IWC Discovery Tasting will take place during the three days of the London International Wine Fair – a key event in the European trade diary. In 2012, more than 3,200 people attended the tasting including buyers from supermarkets, agencies, independents and major restaurant and hotel chains.
Wines are split into three sections depending on where they are seeking buyers from; off-trade – high street & supermarkets, off trade – independent merchants and on-trade. Wines are then grouped by country and style. This enables buyers to taste in a time efficient way and only select the wines that are available to them. IWC staff will be on hand to open bottles and provide producer contact details.
"The Discovery Tasting offer is a very convenient opportunity to taste un-imported wines in the summer – which is a great buying period for us. With the wines laid-out by country it is easy to taste through a specific wine category quickly and efficiently e.g. American Zinfandel. Over the last 3 years we have often followed up on tastings at the show as we are confident that the wines in the Discovery Tasting don't yet have an importer and are clearly keen to work in the UK as they are investing in the show."

Sarah Knowles, Wine Category Manager, Amathus Drinks PLC
The IWC Discovery Tasting costs L45/€57/US$72 on top of the standard entry fee. To enter, tick 'yes' to question 1 on the paper or online entry form.
Please note that you will need to send two extra samples if you enter a wine into the Discovery Tasting.