IWC News Updates
IWC 2013 Results Announced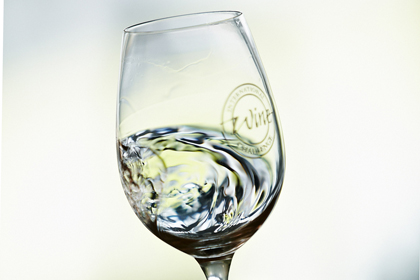 IWC 2013 Results Announced
The highly-anticipated International Wine Challenge 2013 results can now be viewed online. Read our press releases and find out more about this year's highlights.

Here's how you can view your results:
Log into your account using your Username and Password
In your account click on the 'Results and Certificates' tab. All your results will be listed.
Medals can be downloaded immediately, temporary certificates will be available soon.
IWC 2013 Merchant Awards
Thank you for your many entries.  Shortlisted companies will be announced on Monday 3rd of June and in a change to previous years the IWC Awards Dinner will be held on Thursday 18th July, giving winning merchants more time and an even greater opportunity to promote their success at the competition.
A Taste of Gold
Come and taste the new Gold medal winning wines. For the first time, gold medal winners are invited to present additional IWC medal winning wines in their portfolio together with their Gold-medal wine.  This exclusive tasting held on 26 June at the Lindley Halls. Click here for more info.
IWC Awards Dinner - Tickets
This year the IWC Awards Dinner will celebrating its 30th anniversary with a summer ball in July. IWC results will be announced in May, earlier than in previous years: this will give our Champion Trophy and Merchant of the Year Award winners greater opportunity to promote their success throughout the year.
Save the date: on 18 July 2013 we will be celebrating the 30th International Wine Challenge with a special summer ball at the Grosvenor House on Park Lane, London. Book your table or seats now to be guaranteed a place at this exclusive event. If you have any questions please send us an email iwc@internationalwinechallenge.com


And the winner is...
At this year's IWC awards dinner all guests were given a prize draw number to win a table for 10 people at the 30th Anniversary Summer Ball on Thursday 18th July 2013. We are delighted to announce that the lucky winner is Daniel Lambert from Daniel Lambert Wines Ltd, specialist wine merchant in Wales. Congratulations and we look forward to welcoming you to the Summer Ball.
Click here to watch Andrew Reed picking the winning ticket.


The IWC App
All International Wine Challenge medal winners are listed on the IWC App free of charge. The App is updated each year to include the latest results from the competition.
The App is free to download and now available for both iPhone and Android users. Wines can be filtered by country, grape, style, price range, colour and medal or searched for by stockist. If the IWC don't have a stockist listed for the wine the wine-searcher.com function will find one. All of the wines have good quality bottle shots and many have tasting notes from the IWC judges.
Click here to download the iPhone app or click here to download the Android version.