IWC Merchant Awards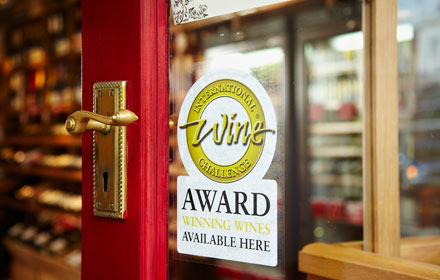 Recognising excellence in the UK wine trade
The results of the IWC Merchant of the Year 2013 awards were announced at the Awards Dinner on Thursday 18th July.  The winners and all shortlisted can be viewed on the Merchant of the Year Awards 2013 website here.

The IWC Merchant of the Year Awards are entered by a wide variety of companies, including supermarkets, agents, on-trade suppliers, mail order, on-line and independent and high street retailers.
"To be really honest I did not dream that the IWC judges would consider us for this award. To be recognized as the country's leading wine merchant by our peers in the trade is a wonderful affirmation of the dedication and hard work my team show me and our customers. I am also delighted that independent wine merchants can compete in this field as individually we can never make the amount of noise that larger companies do. I believe indies are the life blood of the UK trade and I am so grateful to the IWC for endorsing that vision by making one of them their Merchant of the Year."

Hal Wilson, Managing Director, Cambridge Wine Merchants
Winning an award carries a number of significant benefits;
It acknowledges the team behind the company
It builds consumer and trade awareness through an established PR campaign working with both the UK and International media
It offers huge marketing opportunities for the company
It establishes the company in the highest regard amongst its peers
To sign-up for email updates about the IWC Merchant of the Year Awards 2014 please email the team here.